Lameness Arena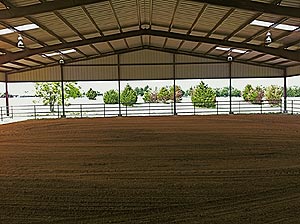 A 100 by 100 foot arena is used for prepurchase and lameness examinations. The customized footing is meticulously maintained to provide a consistent, dust free footing.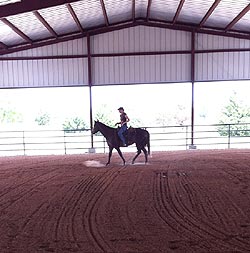 Examinations are frequently performed under saddle.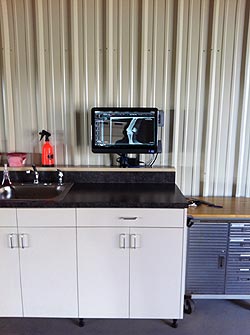 All patient records, including radiographs, are networked throughout the hospital.
An attached procedures area is used for diagnostic anesthesia in lameness cases.
---
William Rhoads, DVM DACVS DABVP
Premier Equine Veterinary Services
130 Hughes Road / P. O. Box 1066
Whitesboro, Texas 76273
Phone/Fax: 855-HORSVET
855-467-7838
info@premierequinevet.com
Request Appointment