Surgery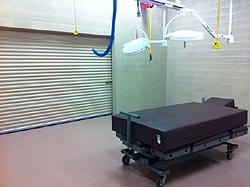 Surgery room with storage.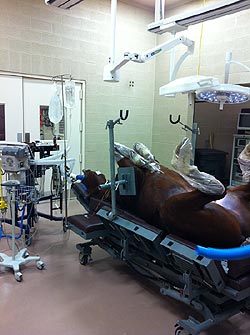 Surgical procedure being performed.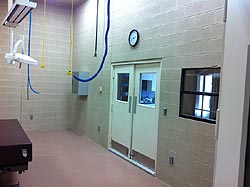 Oxygen and anesthetic scavenge is piped from overhead, along with electrical outlets. An observation window allows for clients to view surgeries if they wish. The doors open into the surgery supply area.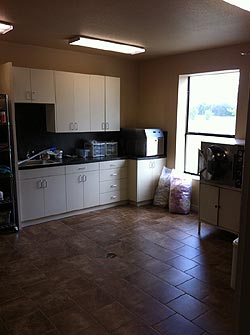 Surgery supply. All surgical instruments, drapes, and equipment is kept here, along with the autoclave and gas sterilizer.
---
William Rhoads, DVM DACVS DABVP
Premier Equine Veterinary Services
130 Hughes Road / P. O. Box 1066
Whitesboro, Texas 76273
Phone/Fax: 855-HORSVET
855-467-7838
info@premierequinevet.com
Request Appointment