Recovery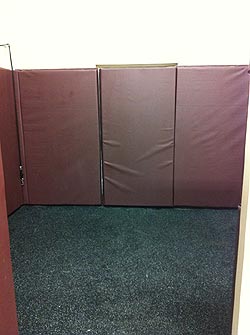 Each of the two recovery stalls is equipped with custom wall padding and a specialized, padded floor.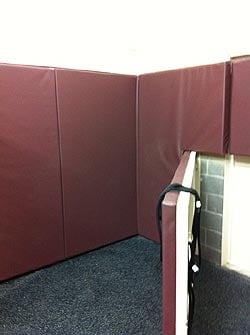 A swing gait in one of the recovery stalls is used for inducing anesthesia.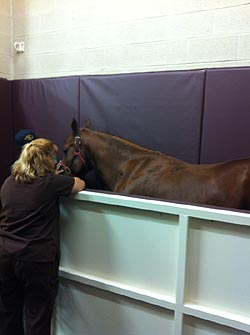 Horse behind swing gait being prepared for anesthesia.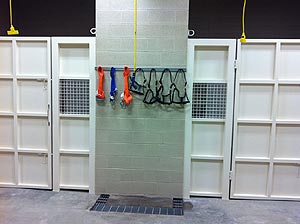 Every surgical patient is assisted to stand using ropes on the tail and head of the animal. The windows into the recovery stalls provide an obstruction free view allowing personnel to assist safely from outside of the recovery stall.
---
William Rhoads, DVM DACVS DABVP
Premier Equine Veterinary Services
130 Hughes Road / P. O. Box 1066
Whitesboro, Texas 76273
Phone/Fax: 855-HORSVET
855-467-7838
info@premierequinevet.com
Request Appointment